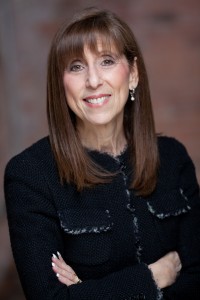 Cheryl Berrington is an expert in inspiring and developing extraordinary leaders. Cheryl believes effective leadership training has the greatest capacity to make a difference in the workplace and the world. Having designed and delivered hundreds of leadership workshops, personal branding workshops, 1-1 coaching initiatives, and consulting engagements with Fortune 100 companies, she's witnessed the ways where we fail by flying solo and how building effective teams is critical for maximizing business results.
Through the power of personal branding and other proven leadership development tools, Cheryl helps senior staff maximize their unique strengths in navigating strategic decisions and complex issues. She improves leaders' ability to be trustworthy of following and to develop the coaching skills and potential of their direct reports. After working with Cheryl, team members report feeling more engaged in a partnership with their boss. Since there are often internal choices for project partners, she has been a pioneer in facilitating Team Branding Workshops that create consistently in-demand teams.
Prior to forming Berrington Group, Inc., Cheryl was a partner with a Human Resource Consulting firm specializing in organizational design and leadership training and development. Before her consulting career, she served as a human resources generalist for a direct mail marketing corporation and a retail & chemical coatings manufacturing corporation. In her early career, Cheryl served as an employment manager for a Fortune 100 Healthcare Corporation. This experience catalyzed her interest in contributing in a meaningful environment on a large scale. Her work has encompassed supporting clients through M&A, change management, needs analysis, and strategic staffing & planning.
She is an adjunct faculty member for Corporate Coach U and the American Management Association. Cheryl holds numerous certifications in training and development and is active in the ICF, ASTD, and SHRM. She holds a Bachelor of Arts degree in psychology from the University of Illinois and has completed postgraduate studies in clinical psychology and business administration.
Committed to serving her community, Cheryl contributes to Meals on Wheels, a national non-profit that provides meals to senior citizens and people with disabilities. She also provides coaching to the staff at Year-Up, a national organization that provides job training to at-risk youth. She volunteered for many years with After School Matters to help build a program that provides interview training for underserved youth with the Chicago Public Schools.
I've built an exclusively referral-based practice because my clients value the ways in which I 'push the envelope' of leadership development. They say they appreciate my high-performance and adaptability in meeting the needs of stakeholders. I'm told my deep listening, thought-provoking questions, and solution-oriented diplomacy raise the bar for conversations and collaborative business partnerships. – Cheryl Berrington
Professional Affiliations
International Coaches Federation
American Society for Training and Development
Society for Human Resource Management